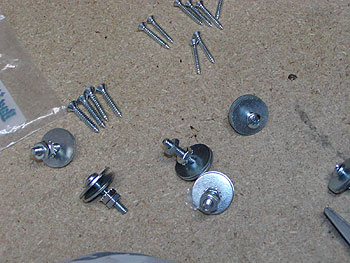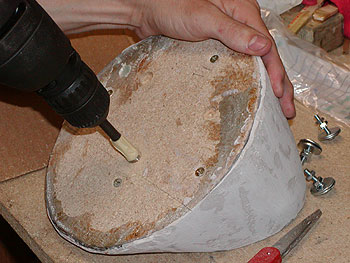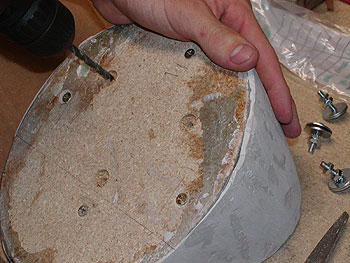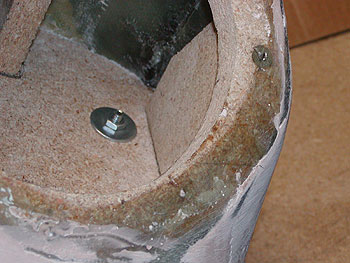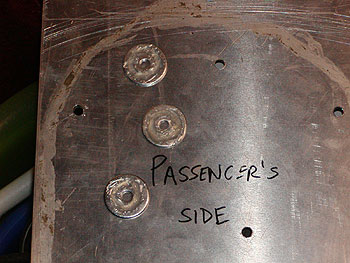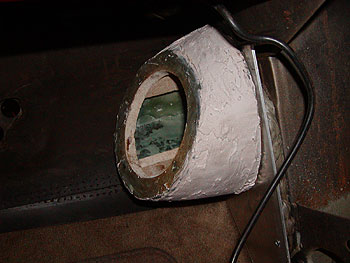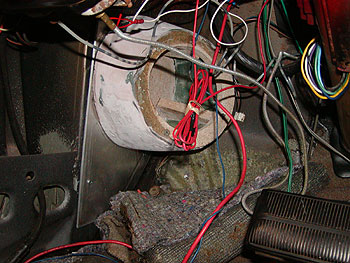 Wednesday, September 05, 2001
I am still working on the speaker pods. I had hoped to finish them today, but I had to do some other work for school.

I did get some stuff done. I figured out how I am going to mount the speaker pods to the aluminum panels that I made to cover the vents. I wanted to be able to remove the speaker pods without having to remove the aluminum panels. So, I decided I would install some sort of studs that stuck out from the panels. The studs would go into the pods, and nuts and washers would hold the pod to the aluminum panel. I didn't think the 1/8" thick aluminum was thick enough to thread (plus I don't have any appropriate taps), so I just drilled holes, inserted 1" screws from the backside (prior to mounting the panel, of course), and tightened a nut with lock washer onto the screw to hold it to the panel.

In the bottom of the pods, I drilled some small bores and a through-hole in the center of the bores. The bores allows space for the nuts that hold the studs to the aluminum panels. Without the bores, the pods would not mount flush to the panel. The stud goes into the through-hole, and a nut and washer secure the pod to the aluminum panel. The nut and washer are on the inside of the pod.

Since the screws that make the studs go through holes that are exposed to the elements, I put some silicon around the washer that mounts flush against the backside of the aluminum panel. We didn't get a photo of the studs in the panel, but I will try to post one on a following day.