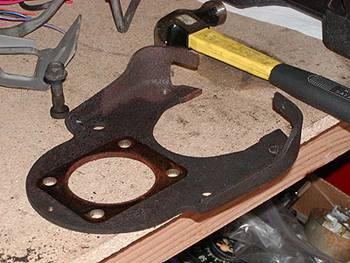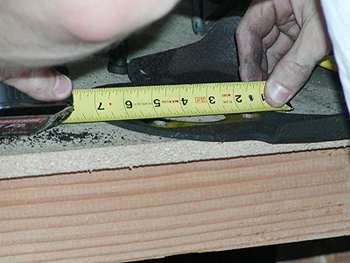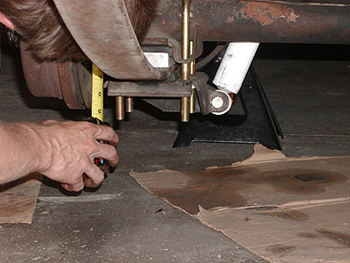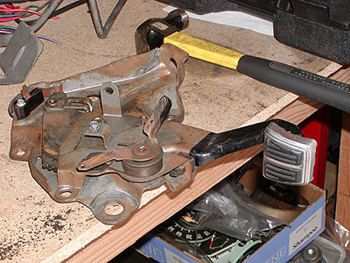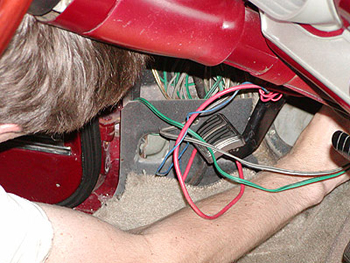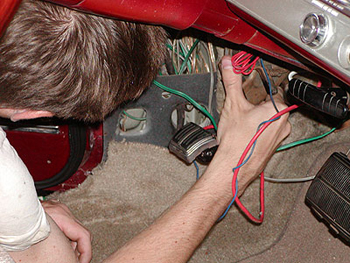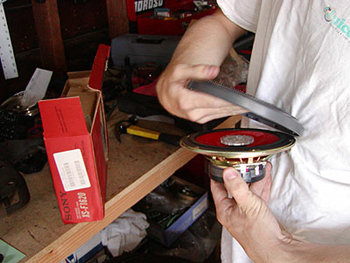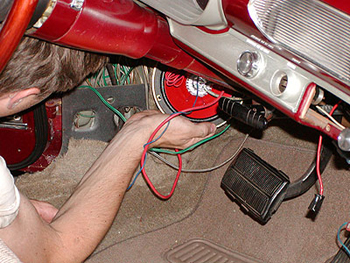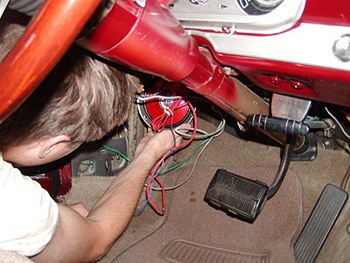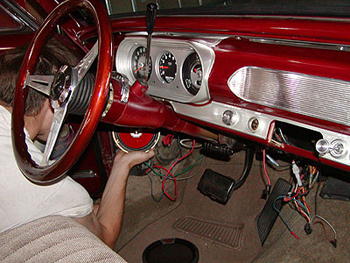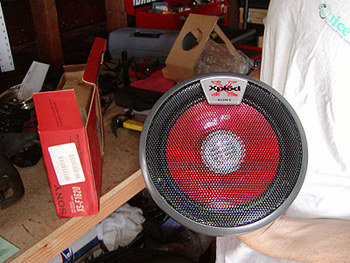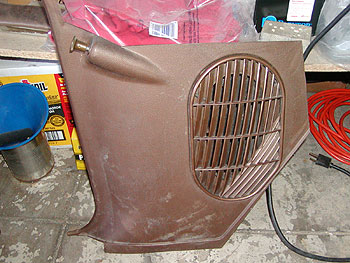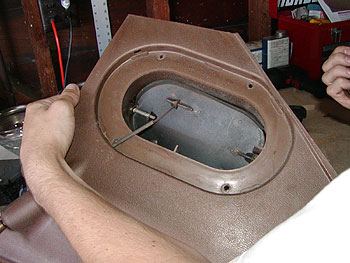 Friday, August 31, 2001
I recently picked up some rear disc brakes from a 1980 Cadillac Seville. I disassembled the driver side caliper, rotor, spindle, and bracket to take a look at the bracket and see what it will take to use these on the wagon. I had a hard time measuring the bolt pattern on the end of the 8.2" rear axle housing on the car. I am gonna have to look up that information on the web. Anyways, for now the rear discs are most likely a future project.

The project I am currently working on is installing speakers in the front of the car. Currently, there are no speakers anywhere in the car. I think the best place for the speakers is in the kick panels, both for stereo image and so that wires don't need to be run into the doors. Today, I just was checking around to see how the speakers might fit in that area. The speakers are 6.5" co-axials.
I wasn't sure if I wanted to do any permanent damage to the plastic kickpanels, since I have never seen this more deluxe style in reproduction. So, I decided I would ditch the fresh-air floor vents for sake of some of tunes. I decided to build speaker pods, and completely seal up the vent. I'll have some more on the construction of the pods tomorrow.